TORONTO (Mar. 18) — During his Hall–of–Fame career (1970–85), spent mostly as captain of the Toronto Maple Leafs, Darryl Sittler encountered many of the preeminent players in the second half–century of the National Hockey League — Gordie Howe, Jean Beliveau, Stan Mikita, Phil Esposito, Bobby Hull, Bobby Orr, Marcel Dionne, Bobby Clarke, Guy Lafleur, Bryan Trottier, Denis Potvin, Wayne Gretzky, Paul Coffey and Mario Lemieux.
Amid the aforementioned, one stands alone.
"With no disrespect to anyone else, Bobby Orr is the greatest player I've ever seen or faced in the NHL," claimed Sittler about the hockey legend who, astonishingly, turns 75 on Monday. "No one could dominate or control the tempo of a game like Bobby. As we've heard so many times through the years, it's a shame his knees cut short his career. I played against him many times when he was with Boston… and with him during the 1976 Canada Cup tournament (won by Sittler, against Czechoslovakia, in overtime). That Canadian team was probably the greatest of all time when you factor in the future Hall–of–Famer's (among them, Orr, Hull, Esposito, Lafleur, Dionne, Clarke, Potvin, Sittler, Gilbert Perreault). And, Bobby, on one leg, was our best player. Every time I saw him, in the dressing room; on bus rides; flights, both his knees were surrounded by giant ice packs. He could barely walk."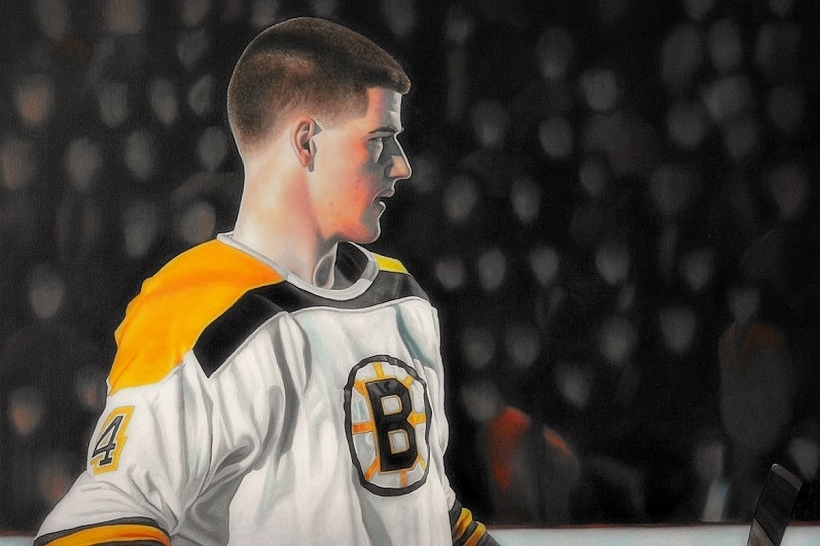 Equally incredible is the number, 75, for those, like myself, who remember the brush–cut kid (above) that took the NHL by storm as an 18–year–old in 1966–67. Where does time go? Orr would fundamentally alter the sport unlike anyone, before or since, with his powerful skating; his penchant to carry the puck into the attacking zone and his remarkable playmaking ability. Prior to Orr, the notion of a defenseman winning the Art Ross Trophy had never been considered. Yet, there was Orr, in his fourth NHL season (1969–70), topping all players with 120 points; 21 more than second–place finisher (and Bruins teammate) Esposito. In 1970–71, he upped that total to 139 by recording a then–NHL–record 102 assists (the first player to garner triple digits). Only Esposito, with 152 points, finished ahead of Orr. A second Art Ross followed in 1974–75 (135 points) when he scored 46 goals for rookie Bruins coach Don Cherry. Only Coffey (48 with Edmonton in 1985–86) has tallied more among NHL blueliners.
"During my first NHL season (1970–71), I remember sitting on the bench and watching great players on the other teams," recalled Sittler, now 72. "In my mind, four names stand out: Gordie Howe, Bobby Hull, Yvan Cournoyer and Bobby Orr. Gordie for his presence; for all the years (25) he'd been in the NHL and for the mean streak he played with; Hull for the way he flew down the wing; Cournoyer for his incredible speed breaking into the offensive zone and Orr for everything he did on the ice. He was, by many lengths, the most dominant player in the game."
For more than 40 years, the debate has raged over which player, among Orr and Gretzky, is the greatest in modern NHL history. When asked, both men poignantly claim that Howe deserves the honor, but Orr and Gretzky were phenomenal to an extreme. The argument, not surprisingly, is governed by age. Those that are old enough to remember Gretzky — but not Orr — cannot comprehend a player more colossal than No. 99. Others, like myself, who saw both careers, recall how Orr stood apart from his peers by a ridiculous margin. And, therein lies the difference. Though Gretzky was clearly the best player during his prime NHL years in the 1980's, others could at least be spoken about in the same sentence; Lemieux chief among them. When Orr dominated (1968–75), the second–best player in the NHL was so far down the chain as to be laughable (somewhat akin to Connor McDavid, today). And, again, for all his marvelous skill and anticipation, Gretzky did not revolutionize the sport.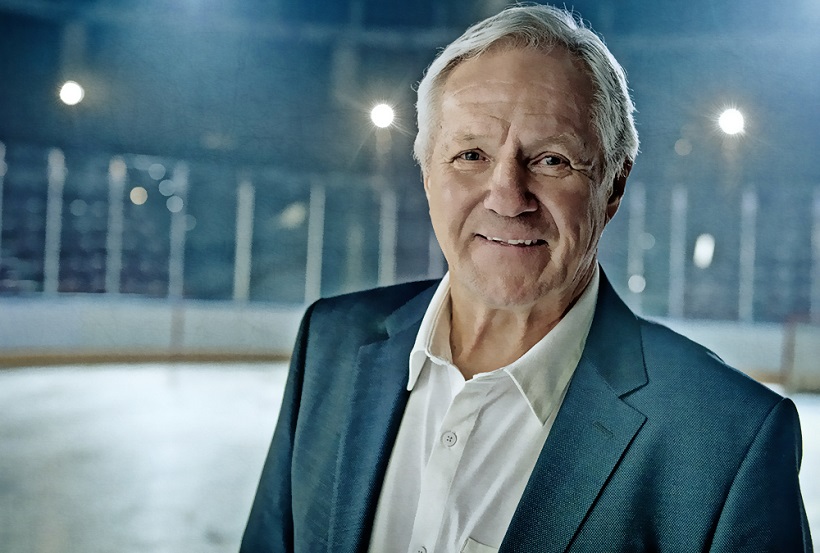 THE CAPTAIN: TORONTO MAPLE LEAFS LEGEND DARRYL SITTLER, LOOKING GOOD AT AGE 72.
"That debate will go on endlessly," said Sittler. "I faced Bobby near the beginning of my career and Wayne toward the end. So, I feel I'm in a good position to comment. Wayne established season records that will never be broken. But, Bobby did things for the first time that will never be equaled. And, to me, that makes him the best. I don't believe I'm disrespecting Wayne by saying that. Both players were phenomenal… but someone has to be No. 1.
"I got to know Bobby away from the game when I worked at the Orr–[Mike] Walton Sports Camp near Orillia (80 miles north of Toronto)," continued Sittler. "In the early–70's, it was the summer camp every young boy wanted to attend. Bobby and I were both with [agents] Alan Eagleson and Bill Watters at the time. [My wife] Wendy and I didn't have any kids, so the camp rented a cottage for us and we spent eight weeks up north in the summer. Bobby and I went fishing a few times and had some barbecues together. He was the same humble, soft–spoken man that he is today. It's another reason that he's been so well regarded through the years. Off the ice, he was just a regular guy from a small northern–Ontario town (Parry Sound). On the ice, he stood apart from everyone."
ORR COULD HAVE BEEN A LEAF
The most–grievous oversight in Maple Leaf annals is one I stumbled upon while on a flight (Mar. 8, 1998) from Toronto to San Francisco to cover a Leafs western trip for The FAN–590. Sitting next to me, purely by chance, was the son of Anthony Gilchrist, who coached Bobby Orr as a 12–year–old peewee in Parry Sound. During the five–hour jaunt to California, I was told about a letter Gilchrist had sent to Leafs general manger and coach Punch Imlach after Orr's team played in a 1960 tournament at Maple Leaf Gardens. Imlach had been impressed with Orr.
Gilchrist implored Punch to again view his prodigy during an upcoming game in Barrie, Ont. "It might pay to have one of your men look him over in Barrie and place him on your [sponsored] list before Hap Emms [of Boston] sees him, or I feel sure it will be too late," Gilchrist wrote to Imlach. I asked Gilchrist if he could find a copy of the letter and mail it to me. But, there was more. Gilchrist also had a copy of the Maple Leafs' reply, which came not from Imlach, but from chief scout Bob Davidson. My seat–mate promised to send both documents.
Once in my possession, with an accompanying photo, I wrote a story for the Globe and Mail, which appeared (as below) on the front Sports page of Apr. 15, 1998. The reply from Davidson sounded too haughty for one of the game's most–respected scouts; a quiet, humble man. It reeked, instead, of Imlach's pomposity: "I would like to thank you for recommending Bob Orr to our organization but this boy is a little too young to be put on any list for protection. In regard to Emms placing him on a list, the pro clubs cannot put a boy on the list until he is 18."
The letter from the Leafs could have been entitled "Wrong and Stupid."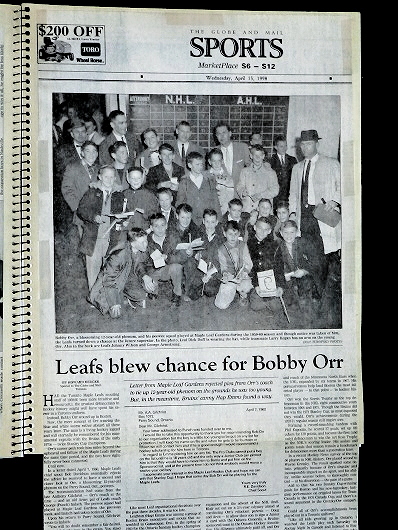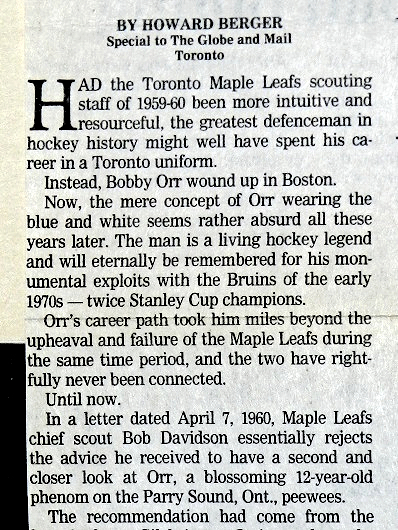 As Gilchrist predicted, a posse of Bruin bird–dogs, led by Wren Blair, descended on Gananoque, Ont. (21 miles east of Kingston) for a tournament in the spring of 1961. It was captivated by Orr, and Blair — who would become, in 1967, the first coach of the Minnesota North Stars — made repeated visits to the family home in Parry Sound. In the fall of 1962, when Orr was 14 (not 18, as suggested by the Leafs), Boston signed the youngster to a standard 'C' form, thereby committing him to the organization. Imlach and the Leafs, which scoured every corner of Ontario in the years before the universal draft, missed out on the most–gifted player ever born in the province.
Even after being so–blatantly encouraged, by Orr's peewee coach, to secure his NHL rights.
It remains the biggest blunder in the 106–year history of the Toronto franchise.
EMAIL: HOWARDLBERGER@GMAIL.COM