TORONTO (Mar. 6) — They are, without question, the two biggest winners in the modern history of the National Hockey League, certainly among those still alive. Not only do they stand first and third in all–time NHL scoring with a combined 4,744 regular–season points, but Wayne Gretzky and Mark Messier might be the most–respected and revered figures in the sport during the past half century. Could they not put their heads together and find a way for the Toronto Maple Leafs to win a playoff round… or maybe even the Stanley Cup for the first time since 1967?
Unless the Maple Leafs pose a legitimate challenge for the NHL title this spring, there will be change in the management structure of the team. The club has twice tried its hand at naming a multiple Stanley Cup recipient as president, from which all hockey decisions flow. The success has been magnificent during the regular schedule and moderate in the playoffs. Ken Dryden, having won six NHL championships as a goalie with Montreal, came aboard in 1997. In seven seasons of varying control, Dryden oversaw seven playoff–round victories and two appearances (1999 / 2002) in the Stanley Cup semifinals. His position was ultimately dissolved when the Ontario Teachers' Pension Plan bought out majority owner Steve Stavro. In 2013, Maple Leaf Sports and Entertainment hired Brendan Shanahan to run the hockey club. Among the top power–forwards in the game, Shanahan helped the Detroit Red Wings to three Stanley Cup titles between 1997 and 2002. The scheme he sold MLSE a decade ago worked to perfection — bottoming out for several years and building the team around elite draft choices (William Nylander, Mitch Marner, Auston Matthews). Yet, there is no evidence, in 2023, that the Maple Leafs procured anything beyond raw skill, as the Big 3 have yet to win a playoff (or qualifying) round in six attempts.
If the trend continues this spring, why not give the keys to the most–prolific duo in hockey annals? Gretzky and Messier are both still involved in the sport — quite noticeably as studio commentators on ESPN/Turner Sports, the NHL's American TV partners. They played together in Edmonton and New York, but have never worked in executive tandem. It would be difficult to find two people more knowledgeable, savvy and entrenched in the game. Or, closer in long–term friendship. Most importantly, neither Gretzky nor Messier have emotional ties to the Big 3 draft selections of the Maple Leafs. The contracts of Matthews, Marner and Nylander come up for renewal or trade in the next two years, thereby shaping the foreseeable future of the hockey club. No–movement clauses for Matthews and Marner take effect in less than four months, on July 1. Would MLSE not benefit from out–sourcing these negotiations to such impartial, yet astute hockey men as Nos. 99 and 11? While extricating Shanahan and Kyle Dubas from a task to which they will unavoidably carry preconceived notions… and promises unfulfilled?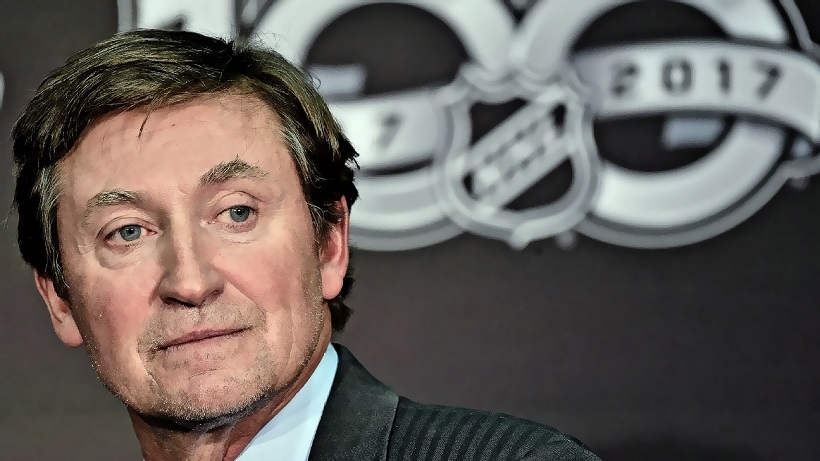 WAYNE GRETZKY (ABOVE) AND MARK MESSIER WERE TEAMMATES ON FOUR STANLEY CUP TEAMS WITH THE EDMONTON OILERS IN THE 1980's. MESSIER WON A FIFTH, WITHOUT GRETZKY, IN 1990.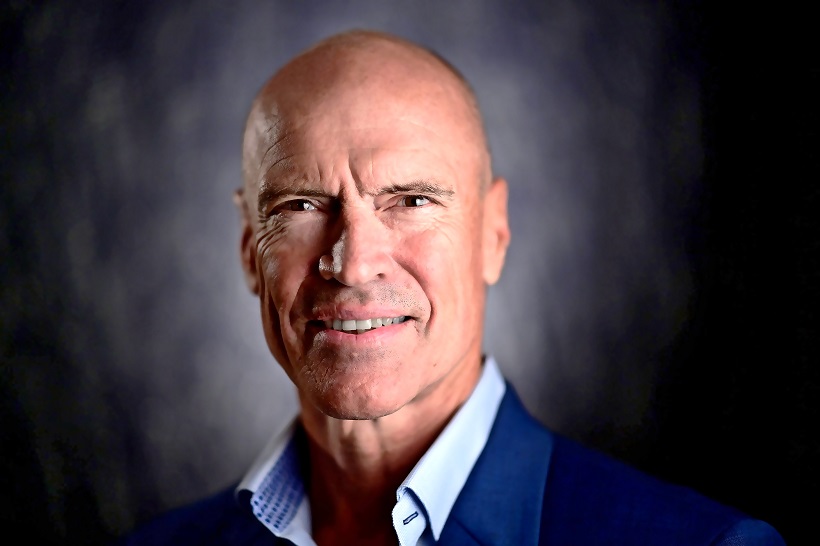 If you're asking why Gretzky and Messier, I have an easy answer: Why the hell not? Where on Earth could you find people with such a combined hockey resume; Hall–of–Fame players and born leaders admired and instantly recognizable throughout Canada and the United States? In sport, there is no experience more valuable than winning. Formerly great players have done (and are doing) quite well in hockey operations. Steve Yzerman put together the Tampa Bay juggernaut before returning to his NHL roots in Detroit. Joe Sakic has continued, into the GM's role, his unparalleled influence over the Colorado Avalanche, with whom he twice won the Stanley Cup as a player. He did so again, last spring, as manager. The legend of Mario Lemieux flourished in the new millennium while overseeing the Pittsburgh Penguins as owner. Ron Francis, fifth all–time in NHL scoring (1,798 points), has quickly and adroitly improved the expansion team in Seattle. Imagine Gretzky and Messier taking on the NHL's most–monumental challenge: getting the Leafs over the Stanley Cup mountain. Again, I'm not sure either man would welcome the assignment on his own. But, I can't imagine them turning down the opportunity to work together; statues all over Toronto are waiting to be built in honor of whomever guides the Leafs beyond the longest–ever championship drought. Gretzky and Messier would bring, to our city, a stunning hockey curriculum, and reputations they seek to uphold. By viewing the roster objectively, from the outside, they could determine what needs to change with the Leafs, or stay the same. This cannot be accomplished by Shanahan and Dubas, who are wed to a playing nucleus that has regularly underachieved. A new direction, and position of appraisal, is required.
Gretzky and Messier played alongside the NHL's all-time most–skilled defenseman not named Bobby Orr. They will understand now, as 40 years ago, the critical importance of such a Norris Trophy winner as Paul Coffey to a championship team. Later on, Messier enjoyed the same experience in New York with Brian Leetch and Sergei Zubov. Were the two former Edmonton icons running the Leafs, it says here that essential component would not have been overlooked during the past half–dozen years in lieu of capping out on forwards. Not since Gretzky and Messier were NHL rookies in 1979–80 have the Leafs possessed an elite blueliner. The late Borje Salming was a second team all star that year, ranked behind only Larry Robinson and Raymond Bourque. It continues as the most–damaging neglect of Toronto hockey management since the start of the 1980's; particularly contemptible during the salary cap era. You just know Gretzky and Messier would find a way to end that interminable absence.
Neither man, of course, would take on the challenge of the Maple Leafs for money or recognition, having earned a lifetime of both. Or, even, quite frankly, to prove a point to themselves or the rest of the hockey world. Wayne and Mark have been so much of hockey for the past two generations. This would amount, rather, to a high–profile carryover of all they have learned since 1979… and how would one quantify that? Gretzky took a run at part–ownership, management and coaching with the Arizona Coyotes but did not have the stability or financial resource to achieve optimal results. No–such issues would arise at MLSE, which has never been frugal with talent, on or off the ice. The Leafs spend to the salary cap and commit to all facets of an organization that wants to succeed.
Management, however, has failed to properly allocate player salaries during the cap era, which began in 2005–06, committing too much to forwards; too little to defense and goaltending, which have existed in constant flux.
Though nothing is certain at MLSE, we can safely presume that one last volley with the failed playoff nucleus will be permitted before there is sweeping change. When that time occurs, Bell, Rogers and Larry Tanenbaum could do no better than conjoining the most–prolific teammates to ever raise the Stanley Cup.
For one final (and colossal) triumph in their stellar hockey careers.
EMAIL: HOWARDLBERGER@GMAIL.COM