TORONTO (Apr. 15) — You've got to think that Brian Burke, at nearly 68 years of age, has grown fed up with the inevitable hiring–and–firing cycle of professional hockey. This is a man with a Stanley Cup ring as architect of the 2007 Anaheim Ducks (how long has it been since anyone mentioned the Cup and that team in the same sentence?) who later went on to manage in three of the National Hockey League's premier markets: Toronto, Calgary and Pittsburgh. Now that the Penguins have cleaned house after missing the playoffs for the first time in the salary cap (and Sidney Crosby) era, it is difficult to imagine that Burke is looking for another life in the game. Not after holding sway as the most–brash, outspoken and largely astute voice in the NHL for much of the past generation.
From a distance, Brian seemed kind of lost in Pittsburgh. General manager Ron Hextall, also fired on Friday, was the face of the hockey club, with Burke very much in the background. Hardly a place in which he's accustomed.
As Paul Zeise of the Pittsburgh Post–Gazette wrote: "Most people, even some who are close to the organization, couldn't tell you what Burke actually did other than collect a paycheck, and he became less and less visible as the season wore on." Anyone who knows Burke, even casually, understands that he enjoys the limelight, and I don't say that critically. Brian should revel in being seen and heard. He always speaks compellingly; he doesn't waste words, and he offers a powerful and convincing presence as a corporate lecturer. In short, he's extremely bright.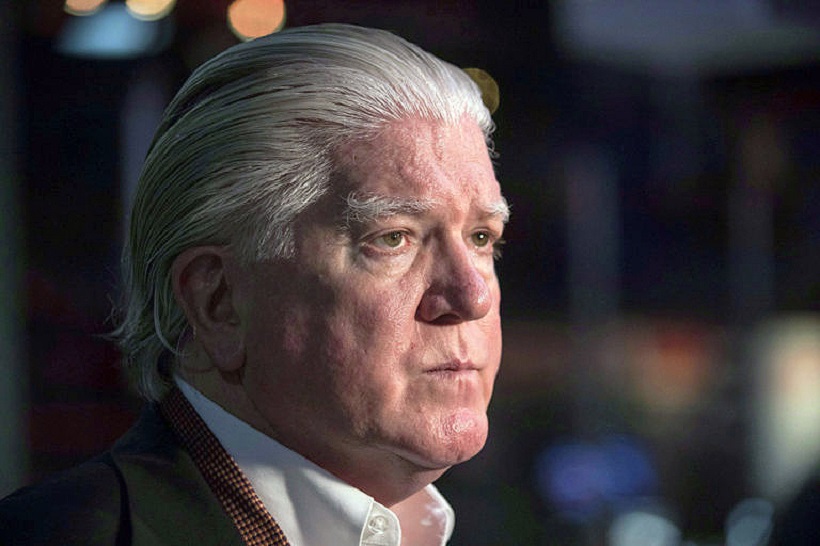 Where Brian, therefore, belongs at this stage of his life is the place he departed on Feb. 9, 2021 to join Hextall in running the Penguins. The question is: Has the increasingly vanilla environment of sports coverage on Canadian television moved beyond unvarnished sincerity? Or, would Sportsnet happily welcome back its most–authoritative hockey figure? Were I put in charge of making that call, Brian Burke — without a moment's hesitation — would be a central figure on the two–month Stanley Cup TV trail that begins Monday night. His white hair slicked back; unknotted tie dangling from the shoulders, Brian could provide the NHL's northern broadcast partner an instant jolt of credibility… to accompany the sterling cast of Ron MacLean, Elliotte Friedman, Kevin Bieksa, Kelly Hrudey and Jennifer Botterill. The way the American TV networks (ESPN and Turner Sports) have done, this season, with Wayne Gretzky, Mark Messier and Chris Chelios. Slotting in Burke for three minutes of quick–strike reaction is wasteful. Rather, he should be front–and–center in most elements of the Hockey Night In Canada presentation. No viewer will run to the bathroom, or fridge, while Brian is offering his blend of insider–knowledge and candor.
I would hardly be shocked to see Burke glowering at the Sportsnet studio camera for the opener of the Maple Leafs–Tampa Bay playoff series on Tuesday night here in town. Neither should you. It's a no–brainer.
TOTAL EMBARRASSMENT: Then again, maybe not. After reporting a paltry $15.4 billion in revenue for the fiscal year 2022 (sigh), how could Rogers Communications afford to reinstate Burke? Heck, the wireless behemoth can't even scrape together comparative pennies to ensure that Maple Leafs radio broadcasters Joe Bowen and Jim Ralph are on site in Tampa for Games 3, 4 and (possibly) 6 of the opening Stanley Cup round. Once more, as reported by Sean Fitz–Gerald of The Athletic, Joe and Jim will be forced to call road playoff games off a monitor at the Sportsnet studio. Perhaps $16 or $17 billion last year may have inspired the tall thinkers at One Mount Pleasant Rd., but probably not. Evidently, there's no length Edward S. Rogers III, chairman of the company, will travel (pun not intended) to sully the reputation of his late father and founder, Ted Rogers, who died Dec. 2, 2008.
That was the day Canada's communications conglomerate doused its competitive instinct and became entirely about the almighty buck. Yes, it parted with $5.2 billion bank notes to purchase 12 years of exclusive NHL rights on Canadian TV… but at the expense of numerous, front–line sports announcers and broadcasters (Don Cherry, Bob McCown at the top of the money list). And, of common sense: that which might have aroused its media division to buy airplane tickets next week for Bowen and Ralph… or to not be one of only two Major League Baseball clubs (Los Angeles Angels, the other) that orders its radio voice (Ben Wagner) to sit at home and call 81 road games off a TV feed. The media wing of Rogers Communications, of which the public is aware, has been an embarrassment since Founder Ted took his last breath. That it's Ted's family doing the deed is beyond shameful.
CHAMPIONS DIE RELUCTANTLY: It appears that no one between Toronto and the Gulf coast of Florida is willing to concede that Tampa Bay will oust the Leafs in the opening playoff round. Actually, I stand corrected. Toronto Star hockey writer Kevin McGran has concluded that Tampa Bay will prevail in seven. Which is odd because a) it's McGran, and b) the Leafs traditionally fold in decisive playoff matches on home ice (though Kevin's logic is sound: "It always comes down to goaltending. Until someone can dethrone [Andrei] Vasilevskiy, Tampa Bay will always have that edge," he wrote under his prediction). Otherwise, it's the reason I have forecast a five–game triumph for the Maple Leafs — clearly the better of the Atlantic Division rivals in the last two months of the regular season.
As noted in my previous blog (https://bit.ly/3zYimJ3), collars and orifices around here will begin to tighten if T–Bay is still alive beyond the fifth match. At that point, given the feeble post–season posture of the Auston Matthews–Mitch Marner–William Nylander aggregation, all bets will be off the table. Former TSN analyst Ray Ferraro, now working for ESPN in the United States, offered these words to the Tampa Tribune: "[The Lightning] is going to play hard and be mean; they are going to be as physical as they can be. If Toronto just plays [its game], they have got enough scars on them now through their losses over the past few years that I think they can handle a lot more than in the past. The biggest threat to Toronto is that Tampa drags the series into the mud and the Leafs spend half the [time] trying to prove to everybody how tough they are. To me, this is the best version of the Leafs and I think it's the least–strong version of the Lightning that we've seen over the last four years." Which summarizes what hockey observers anticipate in the first–round rematch that begins at Scotiabank Arena on Tuesday night.

It is, however, imprudent to underestimate the will of a champion.
The Lightning clearly is not as deep as during its consecutive Stanley Cup years of 2020 and 2021. The salary cap ensures that a well–constructed team must ultimately tear itself apart. But, the essence of the hockey club remains: Vasilevskiy, Victor Hedman, Nikita Kucherov, Steven Stamkos and Brayden Point, who scored a career–high 51 goals this season. More often than not, it's the core of a roster that determines the outcome of a playoff round. And, that's why fans of the Maple Leafs will grow increasingly anxious the longer the series progresses.
MY FIRST ROUND PLAYOFF PREDICTIONS
EASTERN CONFERENCE:
Boston over Florida in 4.
Carolina over New York Islanders in 6.
New Jersey over New York Rangers in 7.
Toronto over Tampa Bay in 5.
WESTERN CONFERENCE:
Vegas over Winnipeg in 6.
Edmonton over Los Angeles in 5.
Dallas over Minnesota in 7.
Colorado over Seattle in 6.
EMAIL: HOWARDLBERGER@GMAIL.COM