TORONTO (May 29) — There's a weird paradox surrounding Mitch Marner and the Toronto Maple Leafs: He is the player the club can least afford to lose… but can most afford to trade. Let me try and explain.
As I've written in this space, only two skaters in the modern history of the Leafs — Borje Salming and Doug Gilmour — compare to Marner in the realm of pure hockey skill. This is no disrespect to such other Leaf legends as Darryl Sittler, Lanny McDonald, Rick Vaive, Wendel Clark, Mats Sundin… or Marner's teammates, Auston Matthews and William Nylander. All great players; all but the latter two accomplished playoff performers. Neither has Marner distinguished himself in the post season, but the current group simply does not complement or feed off one another when it truly matters. If the Core–4 (and, hasn't that term become tiring, along with "run it back" and the silly "all in") stays together, nothing will shift. Seven playoff years of Nylander, Marner, Matthews (and six of John Tavares) has offered more than enough evidence, and impetus, for change. It says here, however, that offloading Marner — and keeping Matthews — will turn into the biggest Leafs mistake since Punch Imlach traded McDonald to the old Colorado Rockies in December 1979, triggering the most–forlorn decade in franchise history.
Unlike the other elite forwards on the current team, Marner can play equally well at both ends of the ice; witness his 99–point season and nomination for the Frank J. Selke Trophy as the National Hockey League's top defensive forward. Having just turned 26, he is still two or three years from reaching his biological prime in the sport.
Such a hockey gift, to any team, is extremely rare.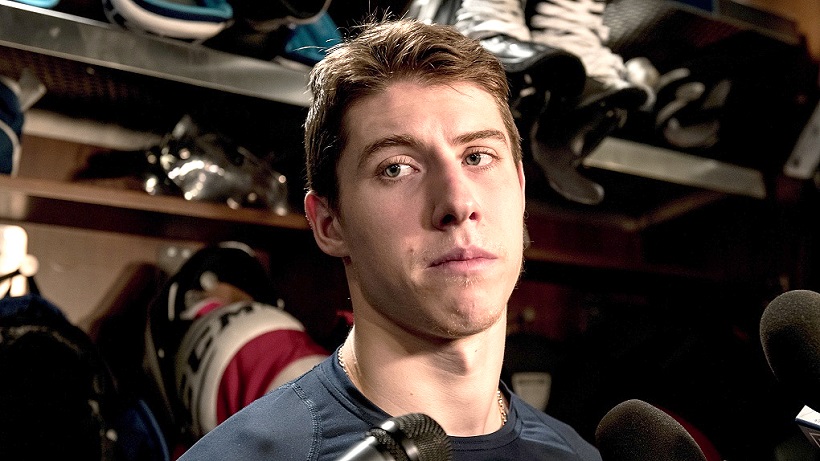 We exist, however, in a business governed by the salary cap — a payroll ceiling against which the Leafs have forever been squished. This can be alleviated only by trading one of the big four up front. Tavares is going nowhere, and people should get off his back about waiving the full, no–movement clause that accompanied, in 2018, his seven–year deal with the club. The Leafs happily adorned the unrestricted free agent such a privilege; they cannot ask him to shelve it for their convenience. Nylander offers the most bang for the buck — and the most flexibility heading into the final year of his contract. On July 1, a modified no–movement clause takes effect, allowing Nylander to submit a list of 10 NHL cities to which he could not be traded. That compares favorably to Marner and Matthews, who join Tavares in the full, no–movement category, also on July 1, just 33 days from now. Marner, however, has two years remaining on his current pact while Matthews enters the final season of his $11.6–million arrangement, a stipend that will unjustly (given his playoff infirmity) climb toward $14 million. Marner, at $10.9 million, isn't likely to receive a similar boost, yet he's the better all–round player. So, what to do if you're Leafs president Brendan Shanahan, who calls the shots irrespective of the person beneath him as general manager?
The path of least resistance, also known as the Leafs' way under Shanahan, would be to retain the Core–4 and continue nibbling around the edges. This has been a losing proposition for the franchise in Stanley Cup toil, yet no one seems to care. It can only change under a new figurehead GM with Shanahan's blessing. That Brendan — reportedly and foolishly — has somehow assured the failed nucleus it will not be touched, hopes for a Stanley Cup challenge remain negligible. If, however, Shanahan comes to his senses, he will fundamentally alter the composition and culture of the Maple Leafs. I will repeat myself: Were I running the team, and if it's even possible, I would trade Matthews before July 1. Return is not as important as relieving the cap crunch and adding to the team by subtraction. As I've written here, the Maple Leafs will never challenge for the NHL title with Matthews as linchpin. He has neither the drive nor the determination to step forward when the stakes increase in the spring. Peddling, therefore, his final contract year and no–move clause will be extremely difficult. That and the peculiar spell he has cast on the franchise and its media cheerleaders indicates Auston will continue to "lead" the team to nowhere.
Marner offers a conundrum. He is too gifted to trade, yet his two years of contract control are more appealing. If the Leafs are to move Marner, they absolutely must make a hockey trade. Whispers abound that Shanahan (and, perhaps, Kyle Dubas beforehand) have chatted with Carolina about Marvelous Mitch. In my express view, any deal with the Hurricanes has to include defenseman Jake Slavin. Though not a big point producer, Slavin, 29, is rock–solid with and without the puck; always on the fringe of Norris Trophy contention. The foursome of Slavin, Brent Burns, Brady Skjei and Brett Pesce has provided Carolina a sound, if unspectacular, blue line. Slavin would immediately become Toronto's top defenseman, slotted in nicely alongside Morgan Rielly, T.J. Brodie and Jake McCabe. I would be careful with Luke Schenn. Though he performed admirably in the playoffs, extending such aptitude may not be conceivable over six months and 82 games. Not at 34 years of age (as Luke will turn on Nov. 2). But, a top four of Slavin, Rielly, Brodie and McCabe would be the best the Leafs have offered in many a season.
There may be more components to a Toronto–Carolina swap, but Marner for Slavin would highlight the deal. The latter would have to agree to joining the Leafs; he has a clause that provides a 15–team trade list. From a cap perspective, the Maple Leafs would solidly win, though the Hurricanes are replete with space. Subtracting Slavin from the roster (according to capfriendly.com) would increase Carolina's allowable territory (as of today) to a whopping $29,423,083. That would shrink to $18,520,083 with the addition of Marner, but still accord GM Don Waddell a sizable margin. The Leafs would acquire a front–line defenseman and open up $5,603,000 in cap room, increasing Toronto's margin (as of today) to $14,746,550. Slavin, like Marner, is also under contract for two more years at an affordable $5.3 million. This would amount to a hockey trade and a reasonable financial swap for both teams.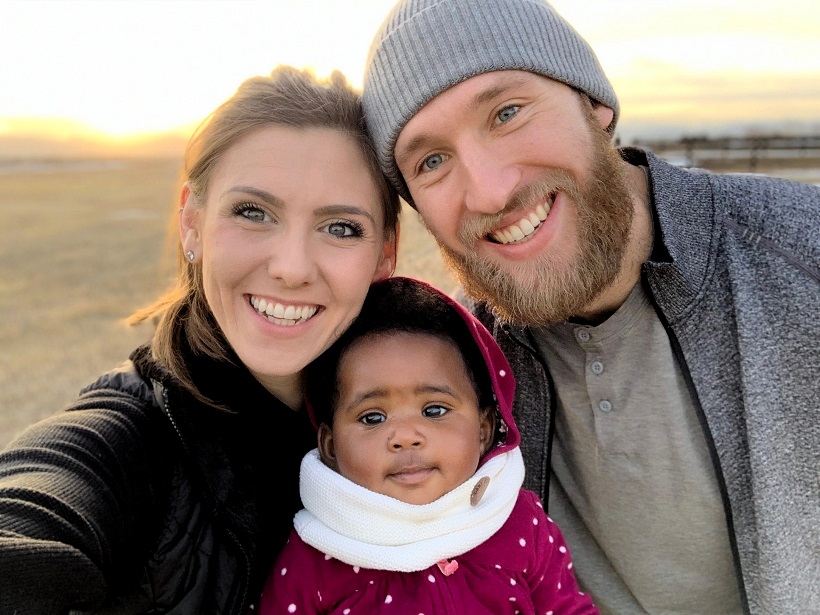 JACCOB SLAVIN: FAMILY MAN AND TOP NHL DEFENSEMAN WITH CAROLINA.
But, the big question remains: What does Toronto lose, in the long run, by offloading its most–gifted performer?
Another vastly overused term in hockey is "generational talent" — applied, this year, to Connor Bedard. There's no question that Marner remains in that exclusive category — more so, in my opinion, than Matthews, who provides regular–season goal scoring, but little else. The Leafs would move forward in the presence of another front–line center, one perhaps without Auston's sniping ability, but the capacity (ala such playoff warriors as Matthew Tkachuk and Joe Pavelski) to elevate performance in the clutch. He is the player I would trade, if possible, before July 1. Marvelous Mitch, conversely, should be retained and re–signed… unless there are no other options.
Without question, the Leafs need to be absolutely meticulous when bartering No. 16.
EMAIL: HOWARDLBERGER@GMAIL.COM