TORONTO (June 2) — Among those in the mushy mainstream media who cover the Toronto Maple Leafs, three names stand apart. As I wrote here on Wednesday, I knew we could count on at least one of Steve Simmons (Toronto Sun), Dave Feschuk (Toronto Star) and Cathal Kelly (Globe and Mail) to cut through the usual nonsense and straight to the only issue that matters with the Blue and White. The clear winner, in this volley, was Feschuk.
New Leafs general manager Brad Treliving made an excellent first impression during his introductory news conference. He was poised, friendly and appeared confident. It was quickly clear that Treliving had taken a crash course on Brendan Shanahan media mechanics by talking lots and saying absolutely nothing. Which Shanahan had long perfected until two weeks ago today, when he selfishly detailed the process that led to the demise, here in Toronto, of Kyle Dubas. Suddenly, ol' Brendan was Mr. Information while attempting to massage his own image.
Can you therefore blame Dubas and the Pittsburgh Penguins for one–upping the Leafs by announcing his appointment as director of hockey ops merely 30 minutes before the Treliving press gathering at Scotiabank Arena? The distant shiv to Shanny's back indicated where the former executive mates stand, even amid Shanahan's attempted fib that he wished only the best for Dubas in Steeltown. Sitting next to the Teflon president, Treliving told only one whopper: that the current Leafs were more than the sum of the overpaid, non–clutch nucleus of forwards that comes up embarrassingly short in the playoffs every spring. In fact, nothing about the Leafs has mattered one iota in relation to the feeble–4 of Auston Matthews, John Tavares, Mitch Marner and William Nylander.
All of whom take unjust control of their futures on July 1, only 29 days from now.

Each member of the doughy Toronto media had the chance to impart such an accurate message.
Only the Star's Feschuk came through with a brilliant and contradictory opinion piece. Which was hardly a shock given that Dave typically ignores the flag–waving and servitude of his reporting brethren. Two passages from the column stood out: The success of this team — or rather the lack thereof in the playoffs — is about precisely four guys. It's about four highly skilled and largely toothless forwards who take up 50 per cent of the salary cap. It's about the inanity of continuing to build a roster so inherently unbalanced. Then, in response to Treliving's suggestion that his job was "to protect" the vaunted foursome: The idea that Toronto's Core Four needs a protector is preposterous. For the entirety of their stay in Toronto they've been coddled and catered to as though they were a quartet of multiple Stanley Cup winners. When mean old Mike Babcock ran afoul of them, Babcock was fired. When Sheldon Keefe spoke the slightest word against them last season, he was made to backtrack like a stooge.
The gun–shy publicity hounds in the local press — led unsurprisingly by Feschuk's Star colleague, Chris Johnston, a rabid Leafs fan who double–dips as an "insider" on club–owned TSN… and quite shockingly (of late) by Terry Koshan of the Sun, normally a tell–it–like–it–is type — are hopelessly under the spell of Matthews. The embodiment of playoff underachievement since 2017 for the Blue and White will be granted a full no–movement clause on July 1, the same day he can officially begin to toy with Shanahan and Treliving in negotiating a contract extension. Bold Brendan has made it clear that ownership and management will fall at the feet of Matthews, even after he toppled onto his own face against Florida in that five–game playoff debacle, erupting for zero goals.
A franchise leader unencumbered by fear and complacency would seek another hero and trade Matthews before it is no longer possible. Shanahan, however, has fatally hitched his wagon to the great regular–season warrior, whose 44 points in seven playoff years falls woefully shy of the 63 points delivered the Maple Leafs in a two–year span (1993/1994) by Doug Gilmour. Why virtually everyone turns a blind eye to what Matthews cannot accomplish when it matters is an ever–increasing mystery. Were I Brad Treliving, the first call I'd make would be to Anaheim counterpart Pat Verbeek. The Ducks have been abysmal almost from the moment Matthews arrived in the National Hockey League, missing the playoffs, now, for five consecutive years. They exist in the lengthy shadow of their SoCal sibling, the Los Angeles Kings. Wouldn't Verbeek create some much–needed hype and hoopla by peddling the second pick in this year's NHL draft for the California native that led off the 2016 amateur lottery? Providing, of course, that Matthews offered a firm commitment to remaining in Orange County… and followed with his signature on a contract in less than four weeks? It would be a progressive maneuver by both teams.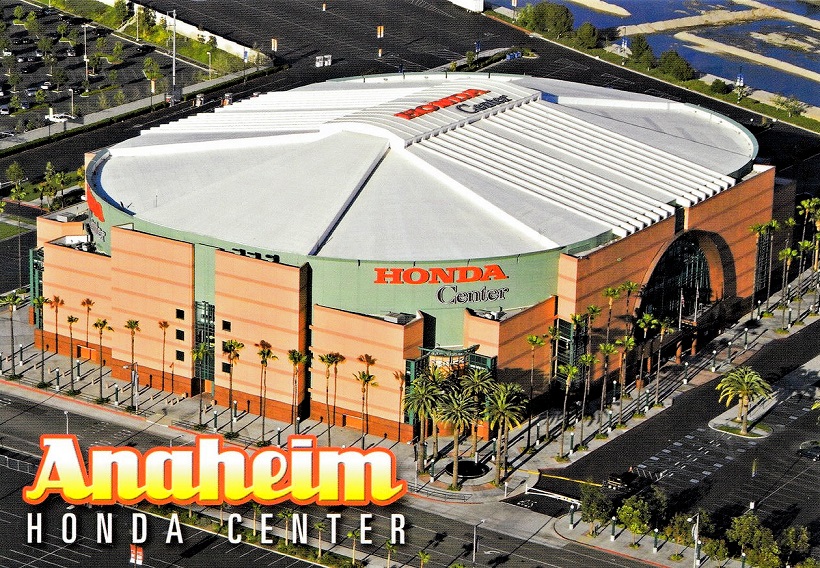 The Leafs would have their pick of the post–Connor Bedard litter, in which four centers — Adam Fantilli, Matvei Michkov, Leo Carlsson and Will Smith (not the guy who smacked Chris Rock at the 2022 Academy Awards) — comprise the player rankings after Bedard, who will go to Chicago, first overall. Isn't it time for the Leafs to step daringly beyond their perennial (and now entirely predictable) inadequacy in the playoffs? Can Shanahan and Treliving not deduce what the rest of us can… if being honest: that their club will never challenge for the Stanley Cup with Invisible Auston at the controls? Or, in the absence of even marginal pushback from the adoring media and fan base, is surrendering to No. 34 simply the easiest route and the path of least resistance? These questions are rhetorical given the assurance Shanahan evidently provided his "Corpse–4" prior to hiring Treliving.
The Matthews camp, led by agent Judd Moldaver, will dictate terms for a new contract — almost certainly one that encompasses the short term (three or four years), thereby granting Auston a third enormous pay day in unrestricted free agency before he turns 30. The strategy is ingenious, but not for the Maple Leafs.
If only the Teflon prez could see the light.
EMAIL: HOWARDLBERGER@GMAIL.COM