TORONTO (July 2) — The legendary voice of Prime Time Sports has been silenced.
For how long, we do not know.
Bob McCown, 71, is resting in hospital after incurring two, maybe three, strokes since June 15, when his alarming appearance during a podcast with sidekick John Shannon and former National Hockey League coach Bruce Boudreau prompted immediate action. "After the Boudreau episode, we were all concerned and insisted that Bob seek medical help," said Shannon, the former Hockey Night In Canada executive and panelist at Sportsnet. "He was admitted to hospital right away." McCown, wearing sunglasses and a striped golf shirt, slurred many of his his words and presented with a noticeable droop on his left cheek. While listening to Boudreau, McCown's mouth fell wide and unnaturally open. Clearly, he had limited motor–control over his muscles. Facial palsy occurs as a result of damage to the facial nerve inside the brain, caused by a lack of oxygen. During an ischemic stroke, blood flow to a part of the brain is restricted by the narrowing or partial blockage of a blood vessel. Facial weakness occurs on the opposite side of the body from where the stroke impacts the brain — on the left side for a right–hemisphere attack and vise versa. McCown's stroke occurred on the right side of his brain. At least one concurrent stroke, in hospital, impaired his ability to speak and to walk. "He's got a long recovery ahead," Shannon offered, solemnly.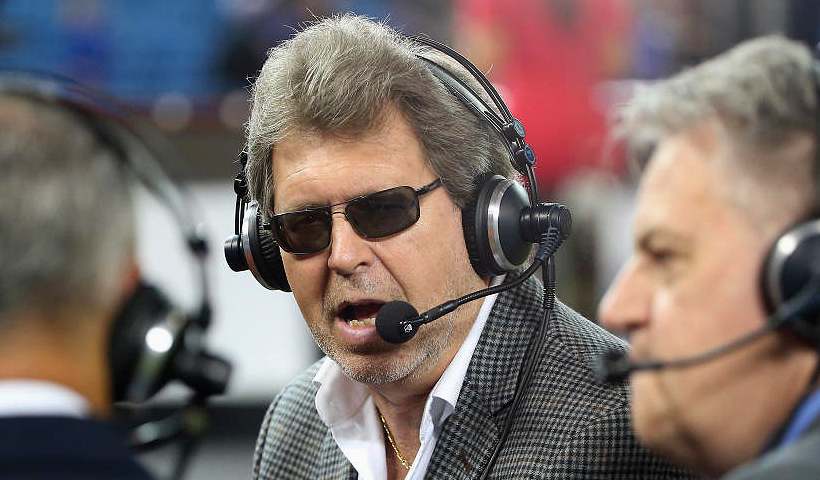 BOB McCOWN (ABOVE) DURING A PRIME TIME SPORTS EPISODE WITH JEFF BLAIR. PARTIALLY STRIKEN McCOWN (BELOW) ON JUNE 15; HIS MOUTH FALLING OPEN WHILE LISTENING; A NOTICEABLE DROOP ON LEFT SIDE OF HIS FACE. IT WAS IMMEDIATELY AFTER THIS PODCAST THAT JOHN SHANNON AND OTHERS INSISTED McCOWN SEEK MEDICAL HELP.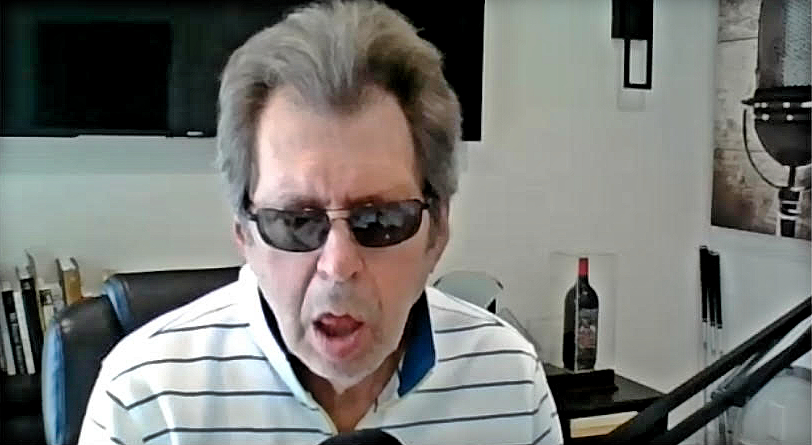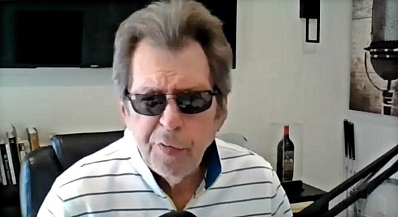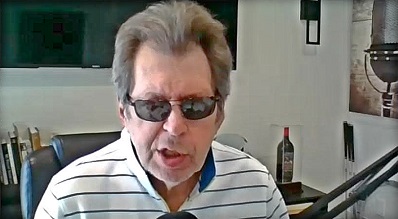 After hosting the podcast, solo, for nearly two weeks, Shannon encouraged McCown to make his condition public.
"I met with Bob in the hospital on Thursday and he wanted me to break the news," recalled Shannon. "But, I said it should come directly from him… and that's when he composed the Tweet that everyone saw. For obvious reasons, we figured the news would spread quickly." McCown mentioned that he "can't walk or talk" but was hoping to "get home and back on the podcast as quick as possible." The BOB McCOWN PODCAST has become an Internet staple since the host parted with Rogers Communications in June 2019 after a 30–year run as the main voice of Prime Time Sports, the iconic afternoon–drive show that debuted on Oct. 2, 1989. What began as a 50–minute production on local radio in Toronto morphed into a three–hour spectacle (4–7 p.m.), simulcast nationwide on radio and Sportsnet TV. For a brief period, in 1994, Dan Shulman took over as host of Prime Time while McCown moved to the FAN–590 morning show. Ultimately, Bob was fired by the radio station but he returned in early 1995 after TSN hired Shulman to become voice of the Toronto Blue Jays. McCown initially worked alongside co–host Bill Watters, who left in January 1991 to join the Toronto Maple Leafs as assistant general manager. Jim (Shakey) Hunt, the mercurial radio broadcaster (CKEY) and sports columnist (Toronto Sun), replaced Watters. Hunt, 79, died in March 2006. Subsequent co–hosts included Toronto Star sports columnist Damien Cox; Globe and Mail columnist Stephen Brunt and American writer (Sports Illustrated, now The Athletic) Richard Deitsch.
McCown was born in Columbus, Ohio on May 21, 1952.
A stroke that impairs speech and mobility is a serious health issue. If not treated quickly, it can lead to death. Shannon's prompt intervention, therefore, on June 15 cannot be understated. Patients normally require months of physical and speech therapy to regain their capacities. Complete recovery is rare. Ron Wilson, who coached the Maple Leafs from 2008 to 2012, suffered a debilitating stroke in December 2016 and only partially regained his ability to speak. Verbal communication is obviously the hallmark of McCown's career. Whether therapy can help him reclaim appropriate speech will not be known for awhile. The cause of his strokes wasn't revealed, but the Bobcat has been a chain–smoker since his teenage years. During my tenure (1989–92) as the first producer of Prime Time Sports, McCown would routinely duck out of the studio and into a smoking lounge during commercial breaks between segments. He went on to become the most–prominent and widely listened–to sports host in Canadian media history. An icon in every sense of the word. We wish him only the best in his long–term recovery.
I wrote this blog with McCown on Mar. 30… https://bit.ly/42UwDUr.
SHANAPLAN… TO NO PLAN
If anyone can truly figure out the prevailing strategy of the Toronto Maple Leafs, drop me a note. I've gone from being incredulous to thoroughly befuddled. What I can tell you is this: Connor Brown, Zach Hyman, Ilya Mikheyev, Ilya Lyubushkin, Jack Campbell, Ryan O'Rielly, Noel Acciari, Michael Bunting, Alex Kerfoot, Luke Schenn, Justin Holl, Erik Kallgren and Erik Gustafsson are players, under the presidency of Brendan Shanahan, that have departed the club for no return. Other than a fatal attraction to his core of playoff underachievers, I cannot even fathom what Shanahan is plotting today. Prior to the trade deadline in March, it was determined the Leafs needed more muscle on defense and post–season experience up front. As such, former GM Kyle Dubas sold the farm in a flurry of deals that brought O'Reilly, Acciari, Schenn and Gustafsson to Toronto. All four walked away from the team on Saturday. The O'Reilly and Acciari acquisitions cost the Leafs first–round and third–round draft picks this year; a second–round pick in 2024 and a fourth–rounder in 2025. The Gustafsson trade will go down as one of the most–damaging in recent franchise history. For a defenseman that could not crack the playoff roster, Dubas gifted the Washington Capitals skilled blueliner Rasmus Sandin, still only 23. Toronto's first–round pick in 2018, Sandin compiled 15 points in 19 late–season matches after the trade. It was a desperation move by Dubas that will haunt the team for a number of years. Gustafsson signed, on Saturday, as a free agent with the New York Rangers.
To partially compensate, the Leafs, also on Saturday, inked veteran defenseman John Klingberg to a one–year contract and behemoth forward Ryan Reaves to a three–year deal. Both decisions were puzzling. While Klingberg moves the puck well and could compliment Morgan Rielly, he is soft as putty in the defensive zone — now joining a team that established the need for muscle on the back end prior to the trade deadline. Confused? So am I.
Reeves, 36, is a popular teammate and a willing scrapper. Whether he can find an opponent to drop the gloves in today's non–violent NHL is questionable; neither is he skilled enough to occupy a roster spot during the playoffs.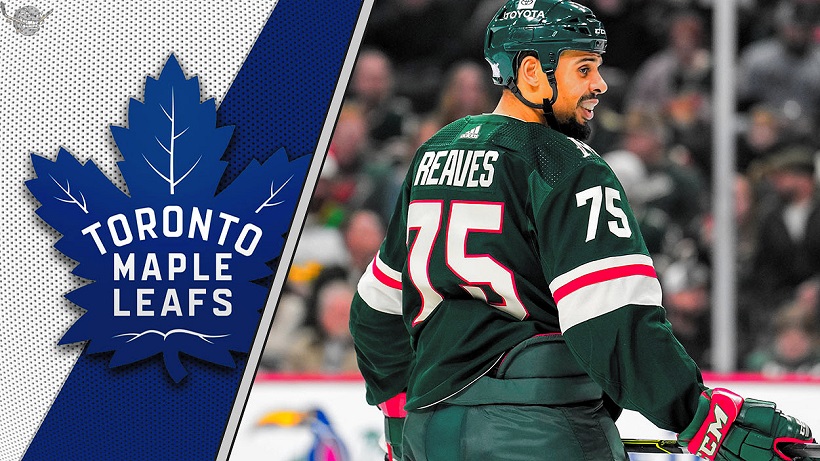 Most damaging, however, was Shanahan's stubborn unwillingness to seek fundamental change after seven years of playoff oblivion. As such, he and new GM Brad Treliving do not control the future of the hockey club, ceding that authority to Auston Matthews and Mitch Marner, who can no longer be traded, and to William Nylander, who has submitted a list of ten teams to which he cannot be dealt. Unless they agree to contract extensions, all three can join those mentioned in the first paragraph as players bolting the Blue and White for no return. What a dreadful circumstance Shanahan allowed Dubas to foist upon the team while committing the triumvirate to its current pacts.
Neither, given overwhelming evidence, can the hockey club be assuaged by hanging onto the failed foursome (which includes immovable veteran John Tavares). A lucrative extension for Matthews — the soft, uninspired pivot who was invisible during a five–game playoff rout by Florida — will doom the Maple Leafs for as long as he remains the franchise fulcrum. Only Shanahan and his sycophants in the media believe otherwise.
Perhaps a year or two of Patrice Bergeron*, the best defensive forward in modern NHL history, would help the Leafs. He might show Matthews what is required to win during the playoffs. Bergeron is an unrestricted free agent.
*THE LEAFS DID GET BUSY LATE TODAY, SIGNING WINGER TYLER BERTUZZI FOR ONE YEAR WHILE REPORTEDLY AGREEING ON A CONTRACT WITH FREE AGENT FORWARD MAX DOMI, SON OF EX–LEAF TIE DOMI.
The mass exodus on Saturday spoke volumes about the Leafs.
O'Reilly, the much–respected, Conn Smythe Trophy winner in St. Louis, wanted no further part of skating for the Blue and White. Remember how Leafs Nation got suckered into believing Dubas had gone "all in" after acquiring O'Reilly at the deadline? Well, Ryan escaped as soon as he could, accepting less term and money to join the rebuilding Nashville Predators. As did Schenn. You can go on blaming the flat salary cap for the Leafs losing all of the aforementioned players. More destructive, however, is the manner in which Shanahan and Dubas allocated bountiful cap space to forwards that are demonstrably and irrefutably lame when playoff money is on the table.
Tragically for fans of the hockey club, that trend will continue. Unabated.
EMAIL: HOWARDLBERGER@GMAIL.COM