TORONTO (July 8) — It was an alarming bit of speculation from a media source familiar to everyone in the Canadian sports television industry: "We may not recognize the Hockey Night In Canada panel next season," claimed this person. "Based on what I'm told, only Elliotte Friedman is safe from the changes and cost–cutting measures on the horizon." Rogers Communications is entering the last quarter of its record 12–year, $5.232 billion contract with the National Hockey League for exclusive rights (on all media platforms) to Saturday night games and the other major events on the schedule (Winter Classic, All–Star Game, Stanley Cup playoffs, NHL draft).
In a best–case scenario, Rogers could not have profited from its massive investment; the deal, signed in 2013, left the more–established TSN with regional hockey coverage and made good on a boast from veteran TV executive Scott Moore, who joined the company from CBC Sports in 2010 and said "I didn't come here to finish second."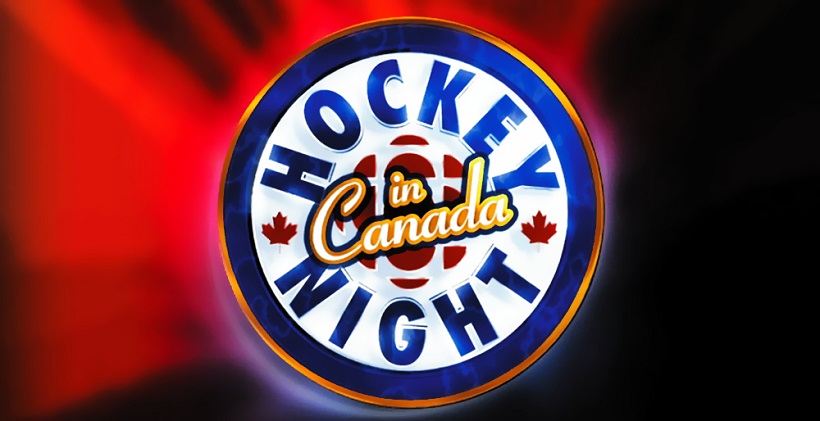 To finish ahead of TSN, Rogers practically sold the farm. Moore and the former president of Rogers Media, Keith Pelley, somehow talked the company's Chief Executive Officer, Nadir Mohamed, into signing the deal that narrowly edged out a bid from existing NHL partner, Bell Canada Enterprises (parent company of TSN). It was largely (and flimsily) predicated on the Toronto Maple Leafs and other Canadian teams enjoying lengthy excursions through the two–month Stanley Cup marathon. Neither did it foresee a worldwide pandemic that played havoc with the NHL schedule for parts of two seasons and curtailed advertising revenue. Nor was it particularly long before Moore, Pelley and Mohamed fled to other roles, leaving their successors to manage the economic fallout.
With the NHL pact set to expire after the 2025–26 season, Rogers will evidently reduce its on–air budget. How this might impact Hockey Night studio commentators Ron MacLean, Kelly Hrudey, Kevin Bieksa and Jennifer Botterill remains to be determined, but MacLean's future, in particular, seems tenuous. For the bulk of 37 years — by far the longest tenure of any person — MacLean has hosted Hockey Night intermissions, taking over (in 1986) from Dave Hodge. For the first two seasons of the Rogers contract (2014–15 and 2015–16), the company replaced MacLean with George Stroumboulopoulos, hoping to generate a younger viewership demographic. MacLean kept his legendary spot alongside Don Cherry for Coach's Corner in the first–period intermission but did not appear elsewhere in the production. Instead, he took over as host of a newly created traveling show called Hometown Hockey, which originated from smaller outposts across the country and included the Sunday night telecast of a game involving one of the Canadian teams (a perfect role for the folksy MacLean). Stroumboulopoulos, meantime, did precisely what Rogers asked of him, even if his jocular presence did not integrate the staid Hockey Night audience. George was let go after two years, with MacLean returning to his former post for the 2016–17 season.
It was after the infamous "you people" edition of Coach's Corner (on Nov. 19, 2019) that MacLean's enormous popularity began to decline. Cherry inadvertently grouped all immigrants to Canada in the same sentence while criticizing those who had not worn a poppy to honor Remembrance Day. Nationwide backlash provided Rogers the excuse it had long–been seeking to fire Cherry and recoup his seven–figure salary. MacLean, by all appearances, was forced between the old rock and a hard place. At the threat of losing his own job, he went on the air prior to the Sunday Hometown Hockey telecast and apologized to the country for Cherry's remarks the previous night… even though MacLean had sanctioned the "you people" homily with his patented thumbs–up gesture. This was seen by Cherry's innumerable advocates as throwing the coach under the bus. MacLean's following immediately plummeted and his brother–like relationship with Cherry ended on the spot. Neither have been reclaimed.
From a personal perspective, this was disappointing. I had gotten to know MacLean and Cherry while traveling (for more than 15 years) to Maple Leaf Saturday road games as a reporter for The FAN–590; then throughout the Stanley Cup playoffs. Invariably, we'd be on the same outbound and return flights; often saying hello in the Aeroplan lounges across the circuit. Ron is exactly as he appears on TV — outgoing and friendly, devoid of ego and arrogance. He ranks among the truly finest people I've met in the sports media business. I didn't get to know Cherry quite as well, but his gruff on–air persona had forever been neutralized by compassion and kindness away from the public eye. I've told the story about a friend whose dying father wanted to speak with the old coach. I called Cherry to pass on the request for a quick telephone chat. Only later did I learn that Don had sent a limo to pick up my friend's dad, who was riddled with metastatic cancer, and drive him to the Don Cherry's Grapevine restaurant in Mississauga, Ont. Whereupon the two men shared a leisurely lunch. I have therefore derived no personal pleasure from the demise of Coach's Corner… or the fracturing of MacLean's nationwide popularity.
I may be wishing upon a star, but I truly hope that Ron and Don can end their estrangement. Before it's too late.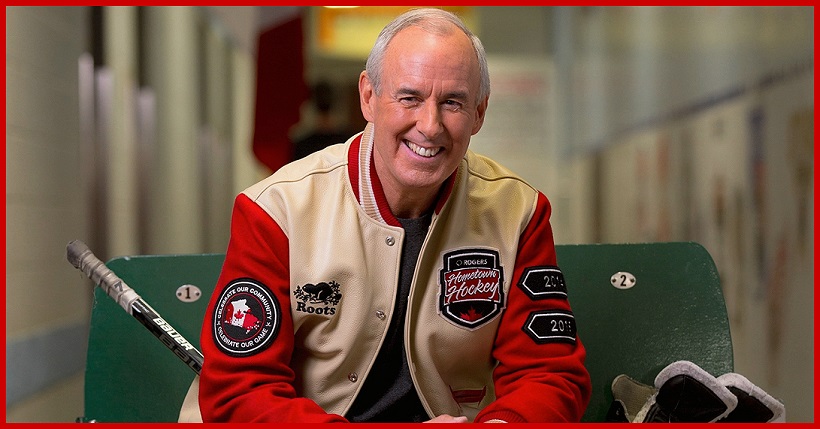 As it did elsewhere, the COVID–19 scourge deeply impacted the sports media business.
MacLean is said to be making $450,000, which is hardly the richest media salary in the land.
Still, his younger and cheaper colleague, David Amber, could likely move into the No. 1 chair without a ton of fallout. Despite my admiration for Amber, who has risen impressively through the ranks since his early days as a TSN reporter, I hope that Ron will go out on his own terms. Not on Rogers'. Friedman is the best hockey reporter on the planet. Under no circumstance will Rogers allow him to escape until the NHL contract is over. And, perhaps not even afterward. As for Hrudey, Bieksa and Botterill, who all do splendid work for Hockey Night In Canada, economics may lead to their unjust demise. Especially if the latest company bloodletting goes forth, as anticipated.
Rogers, with 37.5% control of Maple Leaf Sports and Entertainment, also has a hand in deciding the future of veteran Leafs radio broadcasters Joe Bowen and Jim Ralph. When the Leafs were eliminated by Florida on May 12, Bowen signed off "maybe for the last time." But, the 72–year–old voice of the Maple Leafs since 1982–83 expressed optimism, earlier this week, that he and Ralph will be accorded new contracts. The option is for MLSE to simulcast the sound from Leaf telecasts on radio, which is literally scraping the bottom of the broadcasting barrel.
Let's hope the billion–dollar MLSE behemoth comes to its senses.
EMAIL: HOWARDLBERGER@GMAIL.COM