TORONTO (June 27) — With every indication that Jack Campbell will not return to the Maple Leafs, might general manager Kyle Dubas pursue Stanley Cup–winning goalie Darcy Kuemper as an unrestricted free agent?
Such whispers have been in the air since Campbell and the Leafs were eliminated, May 14, by the Tampa Bay Lightning — the sixth consecutive year that Toronto has bowed in the opening playoff (or qualifying) round.
Though Kuemper hardly stole the National Hockey League title for the Avalanche, he did outduel Andrei Vasilevskiy in the six–game final that ended last night at Amalie Arena. At 32, the native of Saskatoon is entering the prime biological years for a goalie in the NHL. The question remains, would Kuemper offer improved performance over Campbell, whose stellar 51–14–9 record in 77 appearances the past three regular seasons is, by far, the best of any stopper in Toronto franchise history? According to Hall–of–Fame writer Larry Brooks of the New York Post, the New Jersey Devils will make a determined bid to sign Campbell when the open market kicks into gear on July 13. Campbell earned a paltry $1.6 million last season and deserves to at least triple that amount in his next contract. Kuemper will seek to maintain his $5.5 million stipend, which could be a challenge, even after the Stanley Cup triumph. If the Maple Leafs — astonishingly — are looking to scrimp and save at the goalie position, neither Campbell nor Kuemper will wear blue and white next season. If the club has merely (but strangely) given up on Smilin' Jack, Kuemper would slot in at roughly the same salary. And, obviously, with a playoff resume.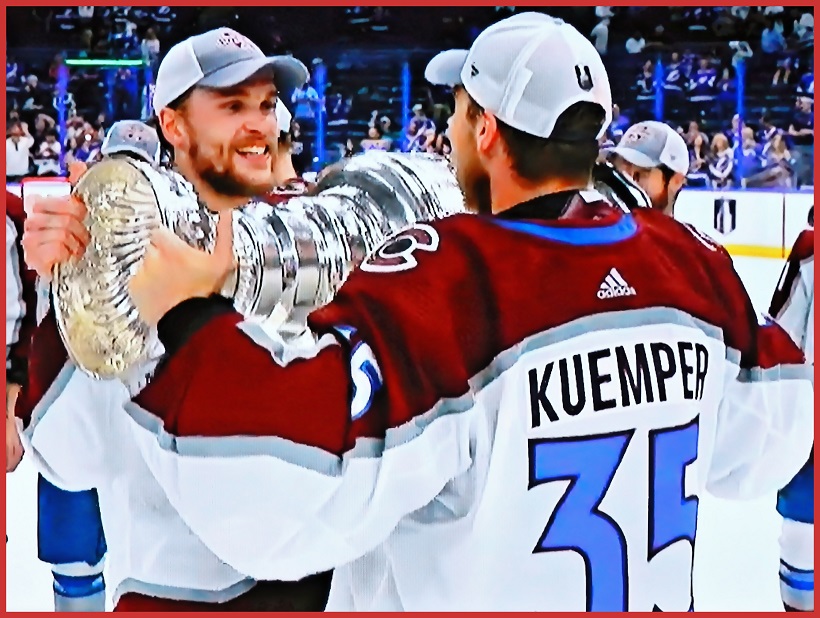 Colorado has already re–upped with No. 2 goalie Pavel Francouz, who stepped in perfectly when Kuemper sustained an upper–body ailment in Game 1 of the Western Conference final against Edmonton. Francouz recorded a 6–0 mark in seven playoff appearances with a 2.81 goals–against average and .906 save percentage. Not particularly stellar numbers, but well worth the $4 million, two–year extension he signed on Mar. 12. Should Avs' general manager Joe Sakic be comfortable moving forward with Francouz — Joe has rarely made a mistake in his career as a Hall–of–Fame player and executive — Kuemper will test the open market. The Maple Leafs, if interested, would receive a 10–year veteran of 299 regular–season appearances in the NHL since 2013 (with Minnesota, Los Angeles, Arizona, Colorado); a career record of 143–95–36; GAA / SV% splits of 2.48 / .918.
A reminder, for those of intrigue, that the Leafs have deployed a whopping 74 goalies since their 1967 Stanley Cup victory, without once re–appearing in the championship round. Here's the interminable, chronological roll call: JOHNNY BOWER, BRUCE GAMBLE, AL SMITH, MARV EDWARDS, GERRY McNAMARA, JACQUES PLANTE, BERNIE PARENT, MURRAY McLACHLAN, GORD McRAE, RON LOW, DOUG FAVELL, DUNC WILSON, EDDIE JOHNSTON, PIERRE HAMEL, WAYNE THOMAS,  MIKE PALMATEER, PAUL HARRISON, JIRI CRHA, CURT RIDLEY, VINCENT TREMBLAY, JIM RUTHERFORD, MICHEL (BUNNY) LAROCQUE, BOB PARENT, RICK ST. CROIX, ALLAN BESTER, KEN WREGGET, BRUCE DOWIE, TIM BERNHARDT, DON EDWARDS, JEFF REESE, MARK LaFOREST, PETER ING, DAMIAN RHODES, GRANT FUHR, FELIX POTVIN, RICK WAMSLEY, DARREN PUPPA, DON BEAUPRE, MARCEL COUSINEAU, GLENN HEALY, CURTIS JOSEPH, COREY SCHWAB, TOM BARRASSO, SEBASTIEN CENTOMO, ED BELFOUR, MIKAEL TELLQVIST, TREVOR KIDD, JEAN-SEBASTIAN AUBIN, ANDREW RAYCROFT, SCOTT CLEMMENSEN, VESA TOSKALA, MARTIN GERBER, JUSTIN POGGE, JEAN-SEBASTIEN GIGUERE, JONAS GUSTAVSSON, JOEY MacDONALD, JAMES REIMER, BEN SCRIVENS, JUSSI RYNNAS, JONATHAN BERNIER, DREW MacINTYRE, GARRET SPARKS, FREDERIK ANDERSEN, JHONAS ENROTH, ANTOINE BIBEAU, CURTIS McELHINNEY,  CALVIN PICKARD, MICHAEL HUTCHINSON, KASIMIR KASKISUO, JACK CAMPBELL, DAVID RITTICH, PETER MRAZEK, JOSEPH WOLL, ERIK KALLGREN. Will the Leafs — can the Leafs — finally get it right?
ARGOS HANGING ON BY A THREAD
Larry Tanenbaum has never been an easy man to dislike.
The principal owner of the Toronto Argonauts and 25 percent owner of everything else at Maple Leaf Sports and Entertainment is friendly, engaging and philanthropic beyond measure. When Tanenbaum joined forces with Bell Canada Enterprises to purchase the Argos in May 2015 — then announced the Canadian Football League club would move from the cavernous Rogers Centre to cozy BMO Field at the Canadian National Exhibition — bright lights appeared on the horizon for North America's oldest professional sports team (founded in 1873). The "promotional might" of MLSE and the new, intimate stadium would surely restore prestige to a club that had fallen off the radar here in town; plummeting in relevance far beneath the Maple Leafs, Raptors, Blue Jays and Toronto F.C.
As the cliché goes, so much for best–laid plans.
Today, just more than seven years later, the Argonauts have an owner that no longer cares; an error–prone head coach that would not work elsewhere, if available; a journeyman quarterback that has never — and will never — win anything important; a suspect, vastly overworked defense… and a couple of Hall of Fame–bound players nearing the end of their careers. Though still paying the bills, MLSE effectively threw in the towel on its football wing after a pair of desolate, 4–14 seasons (2018 / 2019) that occurred amid the euphoria of a National Basketball Association title for the Raptors. The promotional savvy and significance of MLSE proved to be all talk and no action; the multi–billion–dollar company does absolutely nothing, financially or creatively, to try and boost the image of the once–storied Double Blue. On the field, as evidenced by a humiliating, 41–point defeat in Vancouver on Saturday night, the club is once again a disaster, reminiscent of the dreadful teams that followed the surprise 2017 Grey Cup victory. With limited direction on the sideline from coach Ryan Dinwiddie and behind center with quarterback McLeod Bethel–Thompson, neither is there hope that an entertaining, successful team might spark interest beyond the 8,000 or so locals (me and my son, Shane, among them) that still care to grapple with Toronto traffic and attend games at the largely inaccessible CNE. Sadly, yet undeniably, the Argos are hanging on by a thread.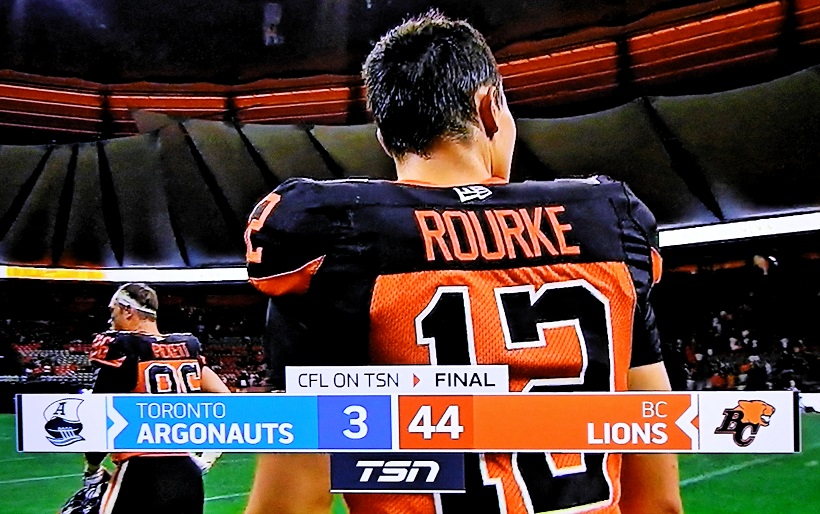 Swallowed by the vortex of indifference is the most–popular and recognizable figure in the club's 149–year history. Michael (Pinball) Clemons played for the two best Argo teams of all time — the 1996 and 1997 outfits quarterbacked by Doug Flutie — and is today the general manager. What hope, however, can the always–ebullient Pinball engender only weeks after Tanenbaum defecated all over the product in an interview with Simon Houpt of the Globe and Mail? The same Larry Tanenbaum that so euphorically hoisted the Grey Cup at TD Place in Ottawa after the upset win over Calgary half–a–decade ago. "I'm not happy with the structure of the league," Tanenbaum told Houpt. "My concern is, in the major cities of Toronto, Montreal and Vancouver, it's not attracted the younger fan. You look at value creation and, you know, quite unfortunately, these teams are not worth that much money… you see the Argos, you know, a 106–year–old league, and what value creation are these franchises trading at?"
If it was all about money for Tanenbaum and Bell, why did they purchase the Argonauts, a club that likely hasn't turned a profit since averaging nearly 47,000 fans per game at old Exhibition Stadium in the late–70's? This was supposed to be a labor of love for Larry and the company that owns broadcast partner TSN. Tanenbaum's counsel, Dale Lastman, became the CFL's board chairman, a position from which he resigned earlier this month.
Said Larry on the day he became primary investor in the football club: "It's especially rewarding as we look at the history of this team to be here today at BMO Field. We look forward to bringing back the Argos to the Exhibition Place grounds . . . where we hope to celebrate many Grey Cup championships right here in front of our fans."
When initial efforts at selling the new stadium with the club's heritage failed — and the Raptors won the 2019 NBA championship — MLSE quit on the Argos. Now, the owner has told local sports fans the nearly century–and–a–half–old football team is valueless. Even if true, what sort of message did that impart? Why would any person schlep down to the CNE and buy a ticket, particularly for what appears to be a horrible club? And, how could the team be anything but terrible with a coach that nearly lost games by himself last season… and a quarterback with no mobility; no touch on the ball and no winning resume? Of course it's a recipe for disaster — on and off the field.
And, among the more shameful epochs in Toronto sports history.
KADRI BLUNDER A SOLID NO. 2
The 16th anniversary arrived on Friday… a solemn reminder, in these parts, there can be no debate over the worst trade the Maple Leafs have executed in the salary cap era (perhaps in modern franchise history) — a swap of goalies on June 24, 2006 just prior to the National Hockey League draft at Rogers Arena in Vancouver.
General manager John Ferguson Jr. exchanged, with the Boston Bruins, future Hall–of–Fame candidate Tuukka Rask for 2004 Calder Trophy winner (as top rookie) Andrew Raycroft. Though Raycroft tied a Toronto franchise record with 37 victories in his only year as No. 1 stopper, the Leafs missed the playoffs for the second of ten straight 82–game seasons. Rask, conversely, was a Bruin for 15 seasons; a Stanley Cup winner (as back–up to Tim Thomas) in 2011; Vezina Trophy winner in 2014 and a four–time All Star. Infamously, around here, the Finnish netminder upended the Leafs in a trio of opening–round playoff series: 2013–18–19, all ending in Game 7 at the TD Garden. With Toronto still unsettled — more than 1½ decades later — about its goaltending future, the trade of Rask is undoubtedly the most harmful since the NHL capped team payrolls to start the 2005–06 season.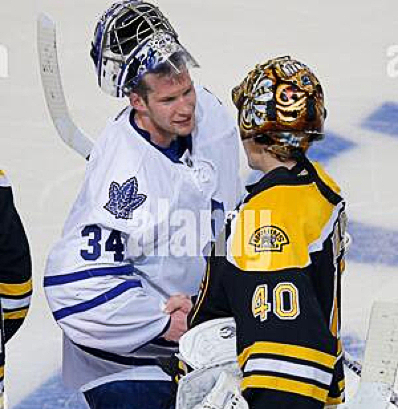 TUUKKA RASK (40) MADE A HABIT OF SAYING BYE–BYE TO LEAF GOALIES IN THE PLAYOFFS.
For a long time, the ill–fated swap had no peer in Leafs Land. Only now, is there a solid challenger: Kyle Dubas, on July 1, 2019, trading combative center Nazem Kadri to Colorado for defenseman Tyson Barrie (utility forward Alex Kerfoot also came to Toronto for defenseman Calle Rosen). As with the Raycroft acquisition, 13 years prior, it seemed like a prudent idea at the time… only to become an albatross. Given that hockey decisions are governed by hindsight, this one is quickly ascending the Raycroft–for–Rask ladder, for the Leafs threw in the towel on Kadri just as he was entering the prime of his NHL career. Not that he was a bum in Toronto blue, recording consecutive 32–goal seasons (2016–17 / 2017–18) before being relegated to No. 3 center when the Leafs signed John Tavares in July 2018. Even then, Kadri put up a respectable 44 points in 73 games. But, the entire, tantalizing package came together this season with Colorado, which dethroned Tampa Bay last night to win the Stanley Cup.
Kadri erupted for a career–best 87 points and would likely have garnered triple figures if not having missed 11 games. He then added 15 points in 16 playoff matches, including the overtime winning goal in Game 4 of the championship series on Wednesday night, while playing with a fractured thumb. Barrie, as with others before him (most–notably, Hall–of–Fame defenseman Larry Murphy), could not perform in this city. Despite excellent seasons of 59, 57 and 53 points with Colorado, he struggled in his lone Toronto campaign with 39 points (and a minus–7); then contributed nothing offensively as the Leafs were embarrassed by Columbus in the pandemic play in round.
As is custom around here, Barrie departed for no return, signing as a free agent with Edmonton, which soared well beyond the Maple Leafs in the playoffs this spring. For Kadri's combined 102 points, the Leafs were left with industrious, yet overpaid forward Alex Kerfoot, who performed well this season with a career–high 51 points.
Still, by any reasonable measure, it was a disastrous trade for the Blue and White.
Leaf media apologists, of course, will insist that Kadri had to be moved after a second playoff suspension in as many springs. Only good boys are allowed to play for the team with the longest Stanley Cup drought. This corner will argue that Toronto's first–round draft choice in 2009 became irked as the lone skater willing to mix it up against rival Boston in the Stanley Cup tournament… while his flashy, multi–millionaire teammates confined themselves to the perimeter. And, as mentioned, acquiring a semi–elite offensive blueliner in the swap with Colorado seemed logical at the time. Nearly three years later, though, the Kadri deal is a blight on the franchise.
WANNA WIN? GET OUTTA TOWN…
These images speak for themselves about life beyond the "center of the hockey universe."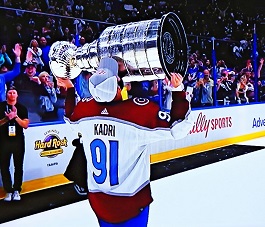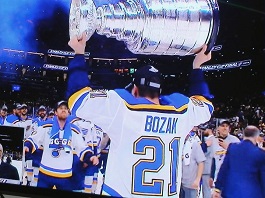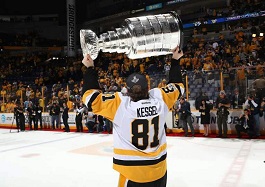 I REST MY CASE… AGAIN
For more than a decade, this corner has been pounding away, relentlessly, at the precondition that a Stanley Cup winner possess a Norris Trophy candidate (or recipient). In the absence of such a commodity, it is nearly impossible to win the NHL championship. The Toronto Maple Leafs, as a glaring example, haven't owned a Norris type for more than four decades, or since Borje Salming was named to the second All Star team in 1979–80 (with 71 points in 74 games). No single factor has more–largely contributed to the longest–ever Stanley Cup drought.
Here is the hard evidence, beginning in 1970… 1970–1972: BOSTON (Bobby Orr) / 1971: MONTREAL (Serge Savard, Guy Lapointe) / 1973–76–77–78–79: MONTREAL (Savard, Lapointe, Larry Robinson) / 1980–81–82–83: NEW YORK ISLANDERS (Denis Potvin) / 1984–85–87: EDMONTON (Paul Coffey) / 1986: MONTREAL (Robinson, Chris Chelios) / 1989: CALGARY (Al MacInnis, Gary Suter) / 1991–1992: PITTSBURGH (Coffey, Larry Murphy) / 1994: NEW YORK RANGERS (Brian Leetch) / 1995–2000–03: NEW JERSEY (Scott Niedermayer, Scott Stevens) / 1997–1998: DETROIT (Murphy, Nick Lidstrom) / 1999: DALLAS (Derian Hatcher, Sergei Zubov) / 2001: COLORADO (Rob Blake, Raymond Bourque) / 2002: DETROIT (Chelios, Lidstrom) / 2004: TAMPA BAY (Dan Boyle) / 2007: ANAHEIM (Niedermayer, Chris Pronger) / 2008: DETROIT (Lidstrom, Chelios) / 2009–2016: PITTSBURGH (Kris Letang) / 2010–13–15: CHICAGO (Duncan Keith) / 2011: BOSTON (Zdeno Chara) / 2012–2014: LOS ANGELES (Drew Doughty) / 2018: WASHINGTON (John Carlson) / 2019: ST. LOUIS (Alex Pietrangelo) / 2020–2021: TAMPA BAY (Victor Hedman) / 2022: COLORADO (Cale Makar).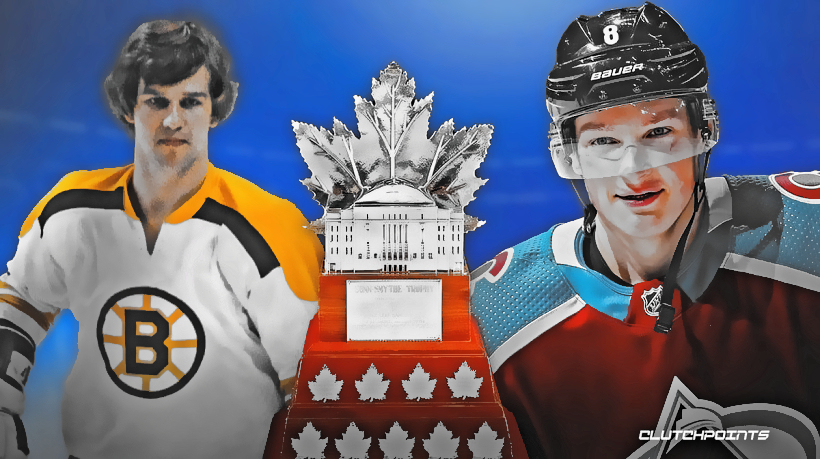 FROM BOBBY ORR TO CALE MAKAR: 52 YEARS OF STANLEY CUP DOMINANCE ON THE BLUE LINE.
The lone exceptions since 1970 are: PHILADELPHIA (1973–1974) / EDMONTON (1988–1990) / MONTREAL (1993) / CAROLINA (2006) / PITTSBURGH (2017, Letang was injured). But, that's it. Indicating, unquestionably, that 45 of the past 52 (or 86.5% of) Stanley Cup champions have possessed a Norris Trophy/Hall of Fame type.
The Maple Leafs, today, have Morgan Rielly. Good… but not great.
EMAIL: HOWARDLBERGER@GMAIL.COM